Beginners Workshop
Saturday 1st October, 4.30 pm
Members only. For details please go to our Beginners Workshop Page
---
Lunar Eclipse
A total eclipse of the Moon will occur on Tuesday 8th November and (weather permitting) will be visible throughout the Macarthur region. You will need to find a location with a good view of the Eastern sky, as the eclipse will be in progress as the Moon rises.
New Observing Site
MAS is pleased to introduce our new observing facility for members, at Wooglemai, near Oakdale.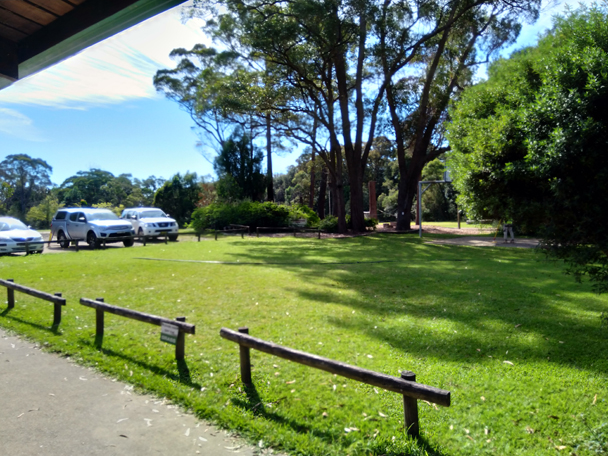 The next events will be held on 19th November and 17th December. Wooglemai admission is for members only. To contribute towards the rental payments, the fee for attendance is $30.00.
You can find out more about the location on our Wooglemai page.
---
Coming Up
Members Event Diary
🔴 For essential information about our observing session protocols, please first read our Field Night page and then go to either our Wooglemai page or our Stargard page for site details.
🔴 We will continue to require members attending MAS outdoor events to be fully vaccinated and boosted. Where this is not the case, please discuss with a committee member.
🔴 Do not attend if your vaccination status is not up to date or if you are exhibiting covid, flu or cold symptoms or if you or a close contact.
🔴 Attendees will be required to maintain responsible distancing.
🔴 We need to know who is going. Members must contact John Rombi to reserve a place before travelling to an observing session.
---
Members Notices
Membership
Dave Manning is our Membership Officer. Please contact Dave for all membership enquiries: membership@macastro.org.au or go to our new membership page.
---
Macarthur Astronomy Forum
Dr Emil Lenc (ATNF)
Monday 17th October
7.15pm for a 7.30 pm start. Online for members only.
---
Stargard: Entry & Exit
To avoid any wheel damage to the field, all attendees must follow the directions to navigate safely to the observing area.
Park in two outward facing rows and leave in a forward direction past the other cars so you don't reverse over people and equipment
---
Management Committee 2022-23
President: John Rombi.
Vice-President: Noel Sharpe; Treasurer: Andy Milton; Secretary: Roger Powell.
Committee Members: Phillip Kidd; Greg Bradford.
Logging On
Members require an e-mail address to log on to the advanced facilities of this website. Where households share the same e-mail address, only one username is possible.
If you experience any problems logging on, please contact webmaster@macastro.org.au
E-mail
Don't forget to tell us if your e-mail address changes. E-mail is our primary means of direct communication with all our members. Please contact us with your new details at membership@macastro.org.au.
Observing
Members intending to attend our observing nights must read our Field Night page and Stargard page.
Stargard sessions are normally scheduled for Saturdays, because we recognise the needs of members who may have weekday jobs to go to.
In the event of a doubtful weather forecast, events may be either cancelled, postponed or brought forward. If an event is in doubt, before setting out, members should check both here and our social media pages.